---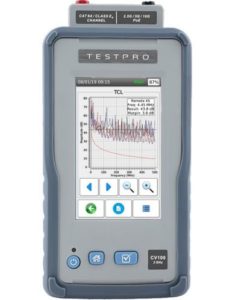 Borrow our testers
Purchasing a measuring device for certifying cabling is often an expensive affair and only pays off if you have to check a large number of connections – i.e. it is your daily bread.
But often there are only a few connections that need to be checked. We offer our customers the opportunity to borrow a measuring device from us. We only charge for the duration of the loan.
The following devices are available for hire:
AEM Testpro 100
PSIBER Expert 4500
If you already know exactly what is to be measured, we will adjust the tester correctly for you in advance. Simply ask our sales department on +43 (0)2236 320240-0 about the availability of a tester.